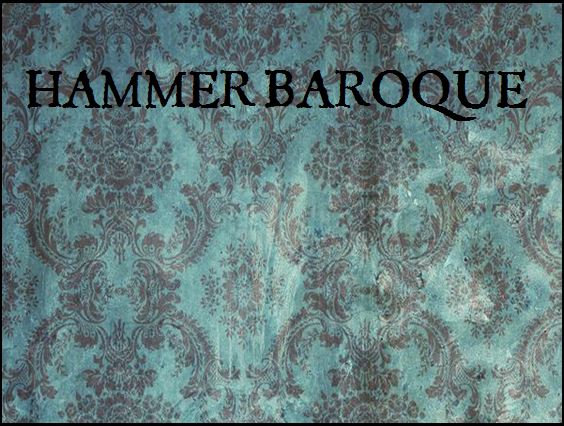 All concerts take place at the Rock on Locke -
​St. John the Evangelist Church, ​320 Charlton W., Hamilton, ON
To receive notices about future events, join our mailing list (

HammerBaroque@gmail.com

) and like us on Facebook!​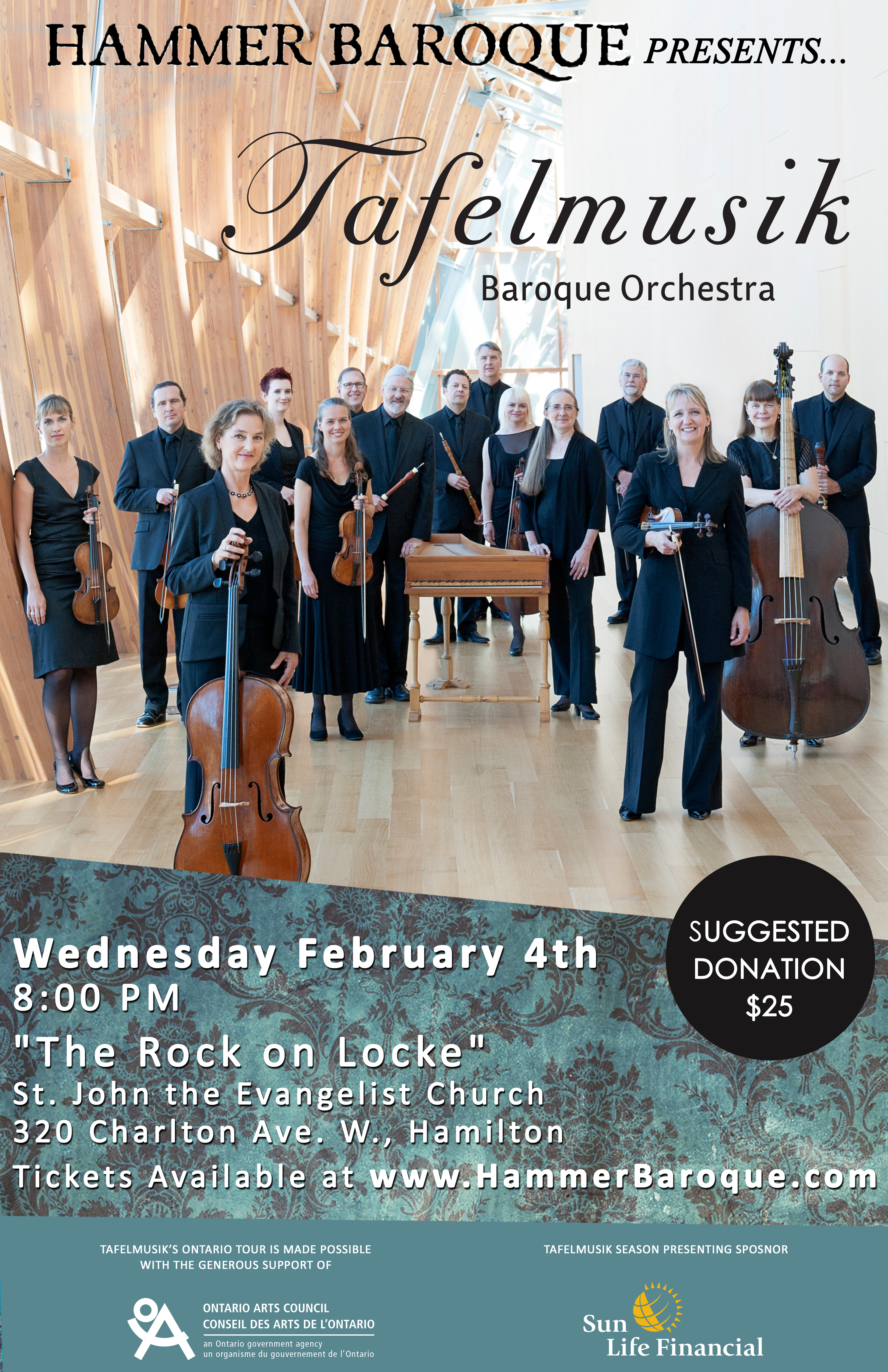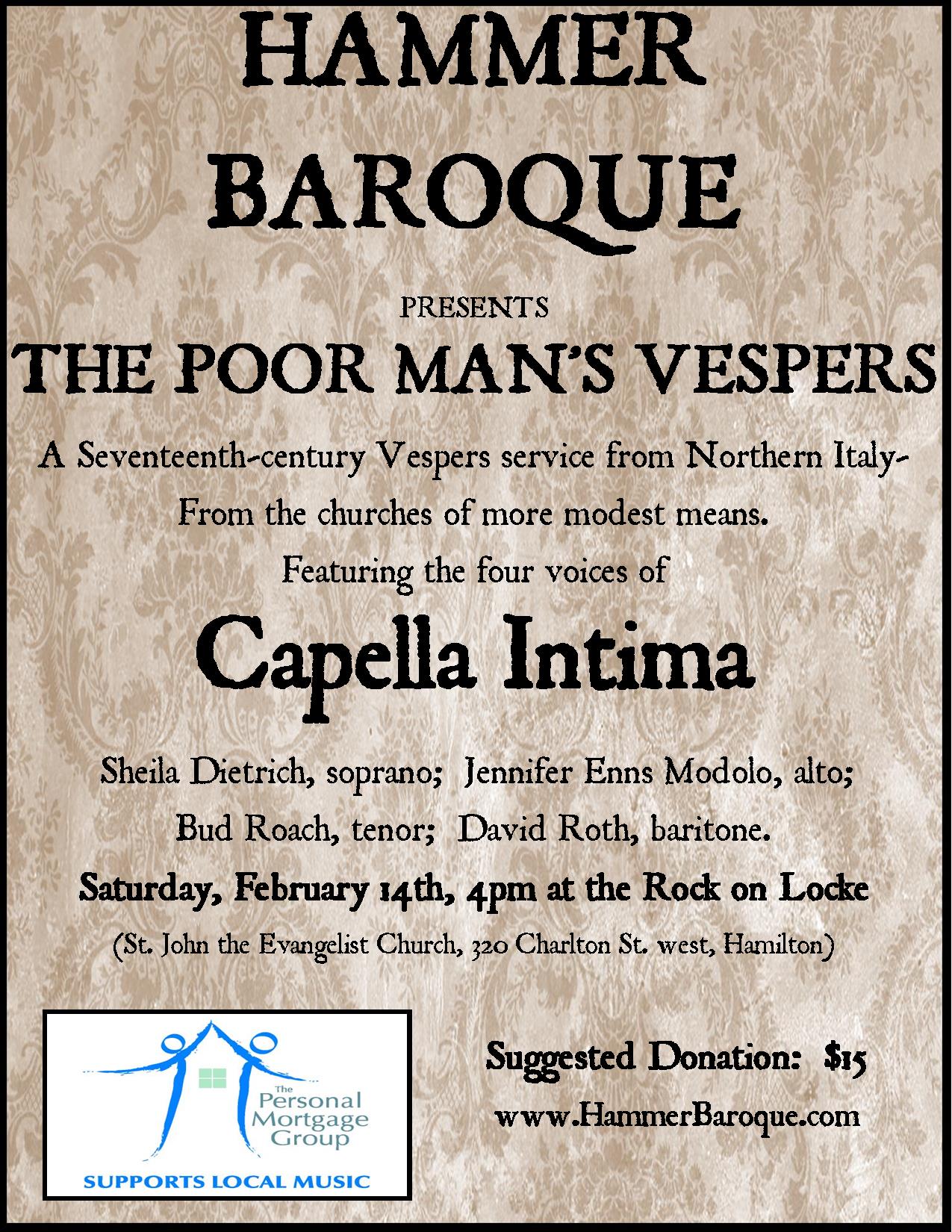 The Tafelmusik Baroque Orchestra came to Hamilton for an unforgettable performance of some of their core repertoire last Wednesday night. If you weren't one of the lucky ticket-holders for this event, don't worry- they will be back!

The ministry and volunteers at the Rock on Locke, the Hammer Baroque volunteers, ​​and Venue Director Steve McKay helped everything run smoothly, even when the church was filled to capacity. And the orchestra, of course, played beautifully. Under the direction of guest soloist Catherine Manson of the London Haydn Quartet, we heard the music of Bach, Vivaldi, and Telemann played with the precision and conviction that has made Tafelmusik an ensemble of international renown. We wish them all the best on their future Ontario tour dates, and thank them sincerely for making Hammer Baroque a part of their touring season.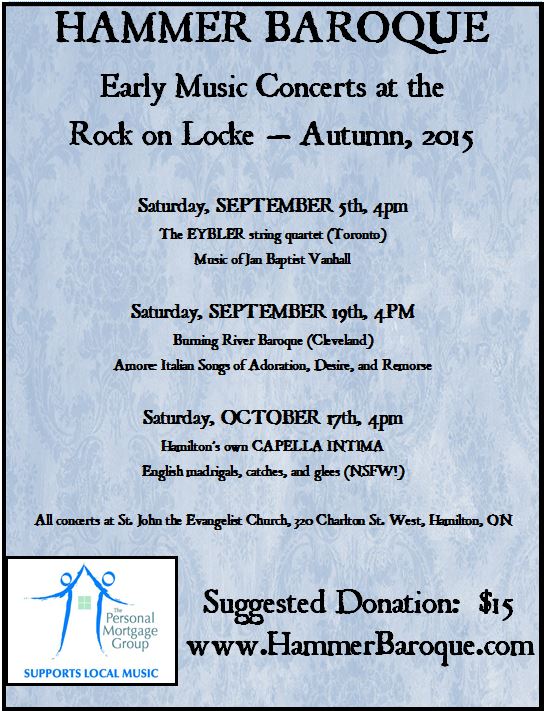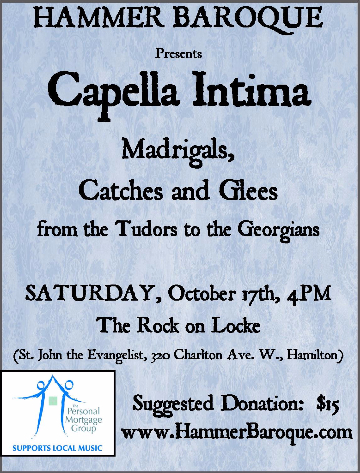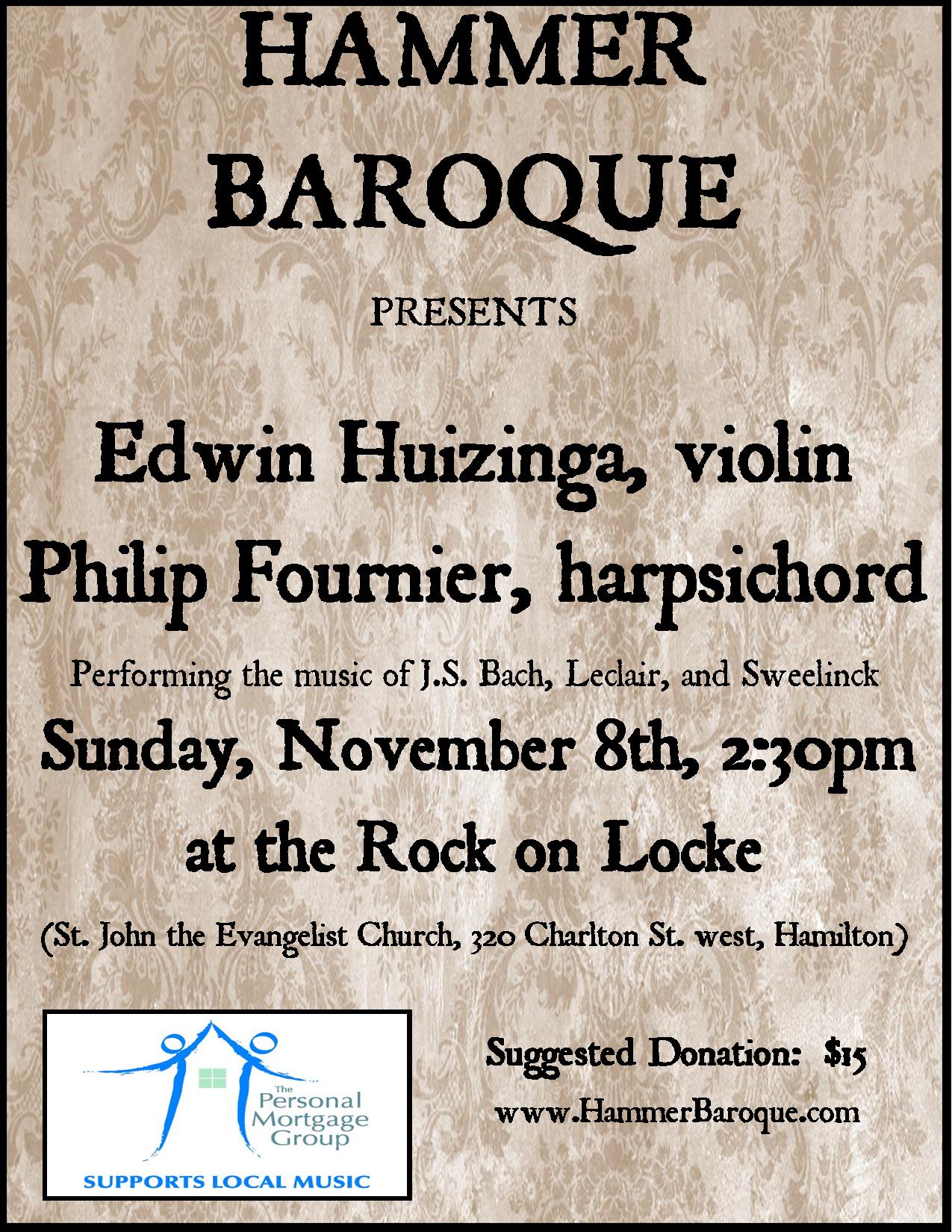 Here are two excerpts from Capella Intima`s recent programme of madrigals​​, presented in 2015:

Thomas Tallis' "If ye love me"​
​

​John Farmer's "Fair Phyllis"​​​​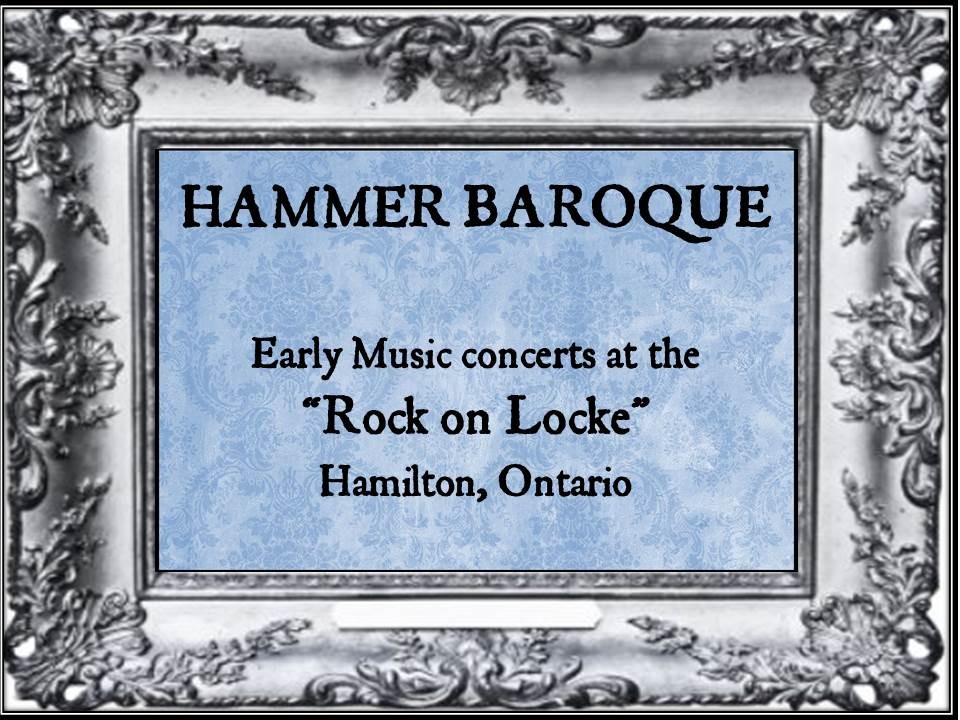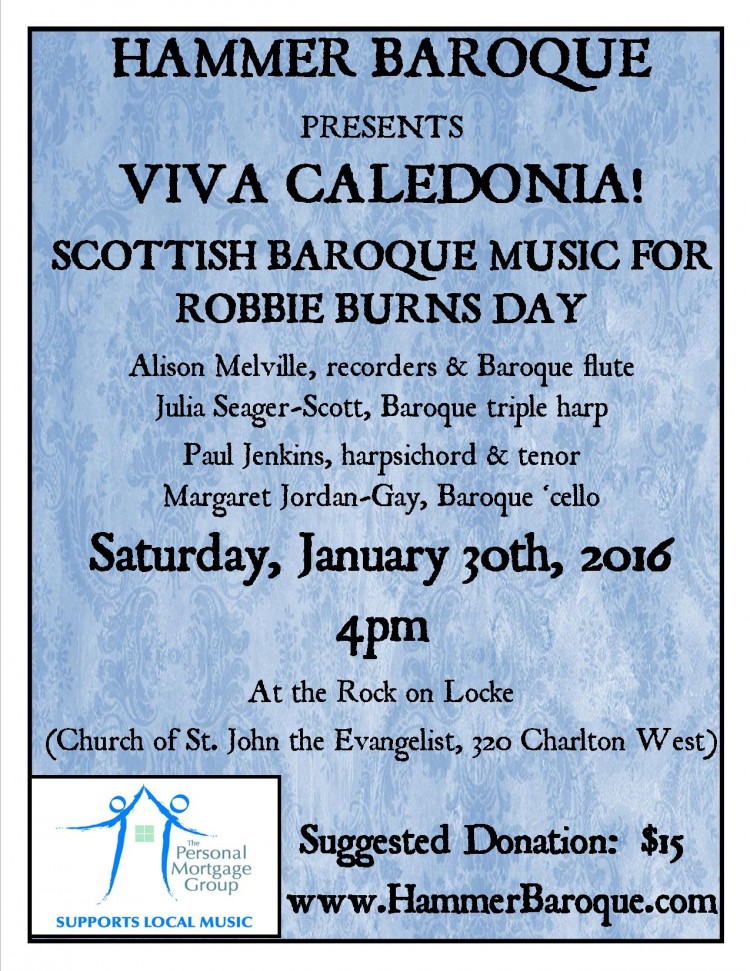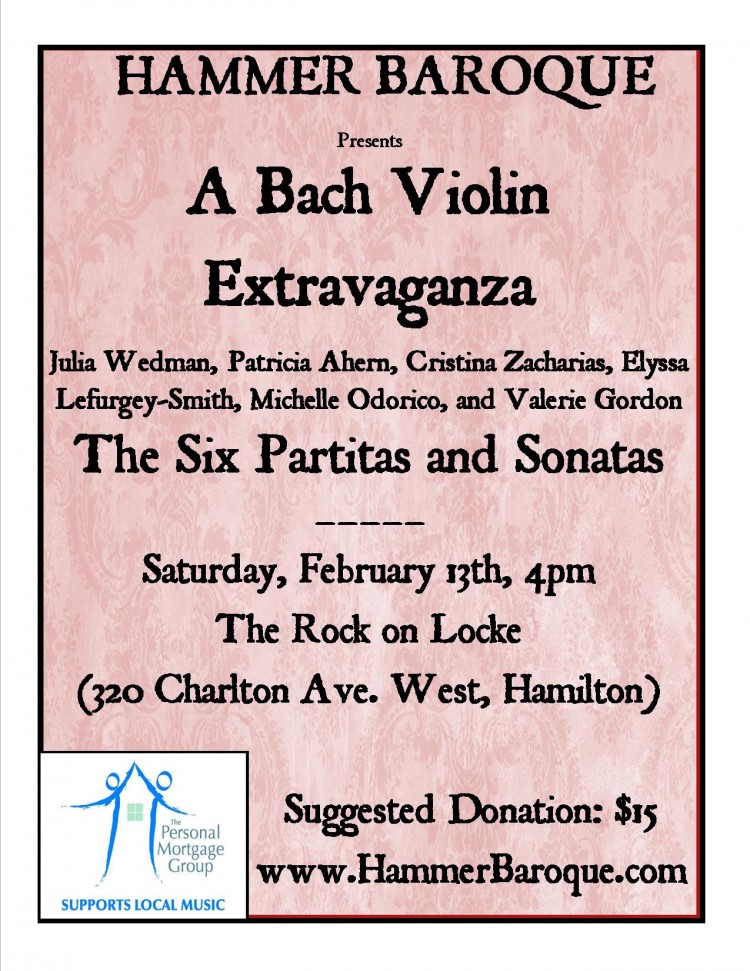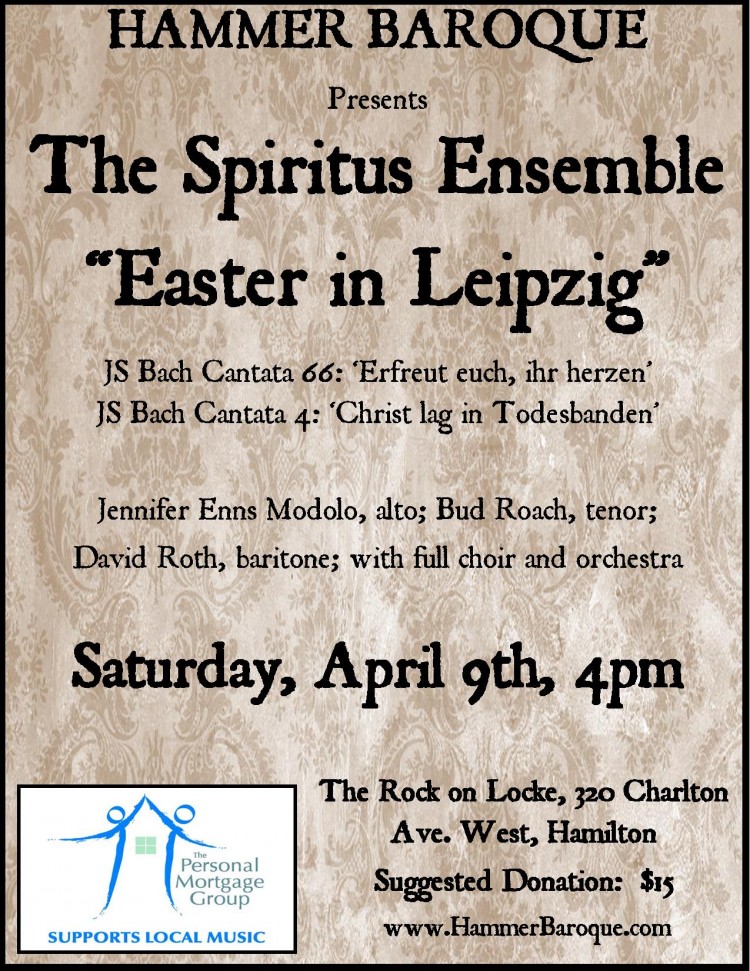 Many thanks to HAMMER BAROQUE patrons for making the Tafelmusik concert such a great success!
​
The Globe and Mail`s Robert Harris called this programme ``
phenominally inspired
`` music-making, and judging by the reaction on May 25th, Hamilton audiences heartily agreed! Tafelmusik has our deepest gratitude for sharing this beautiful programme.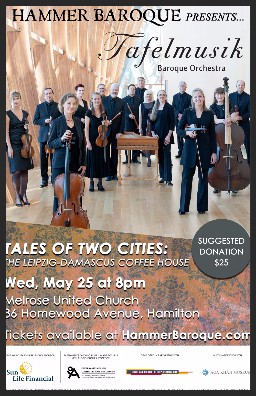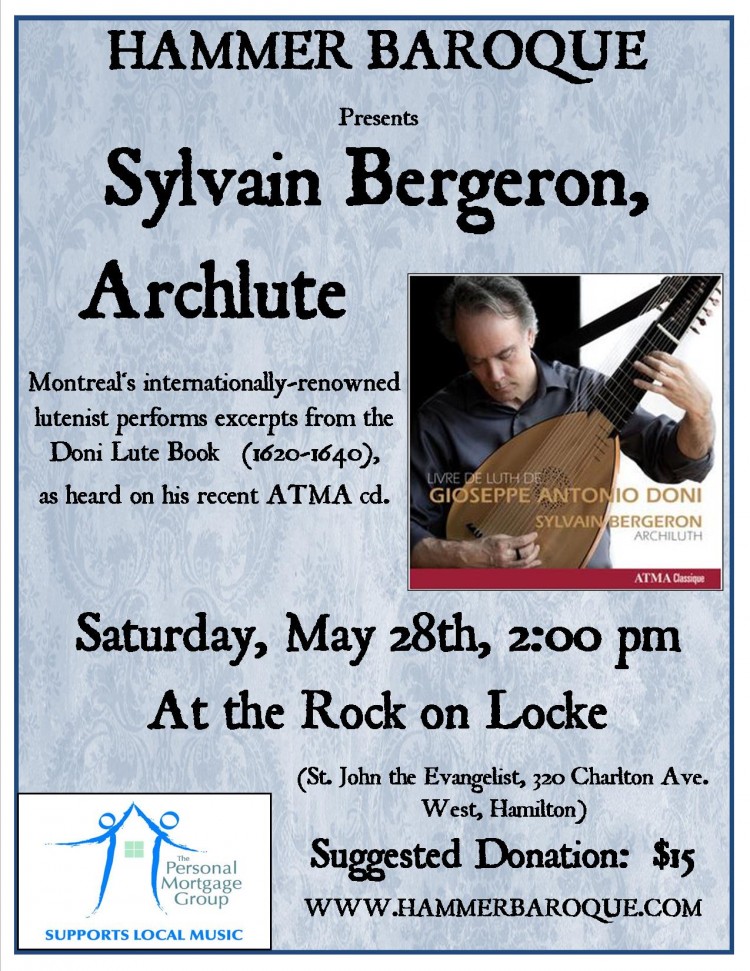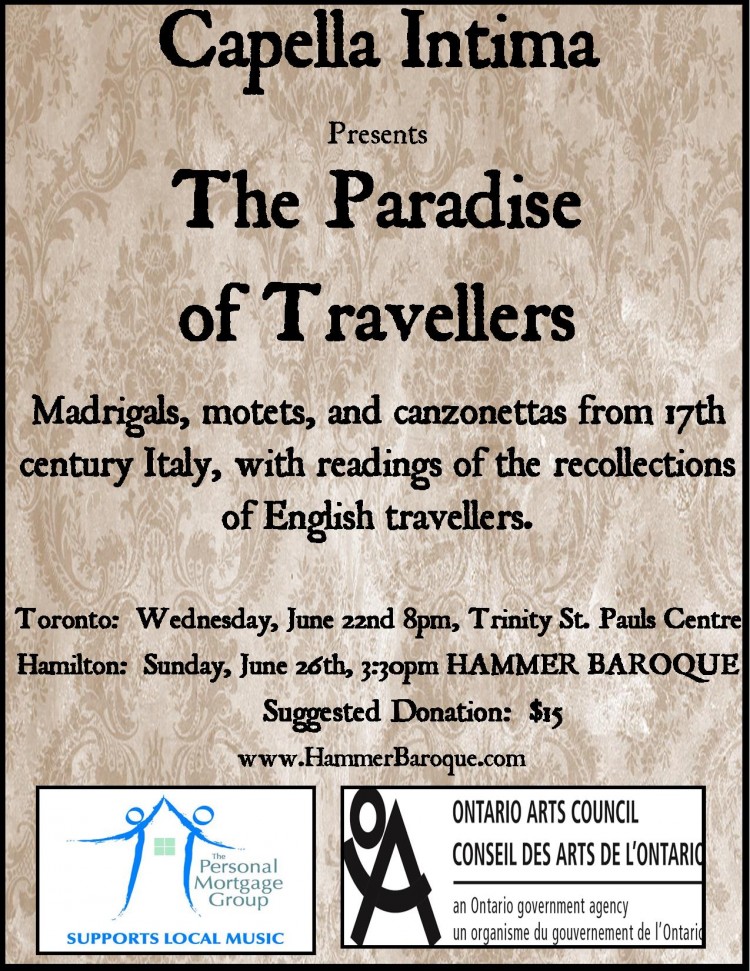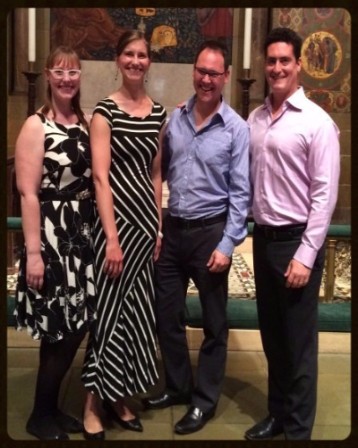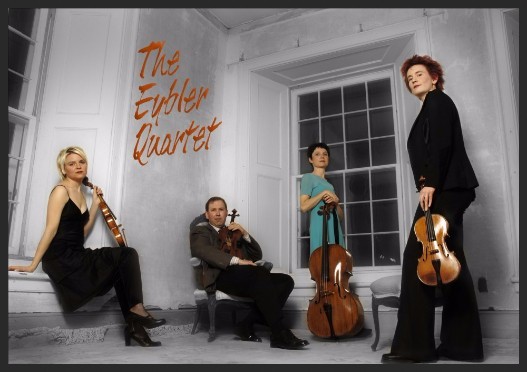 The 2016-17 season at HAMMER BAROQUE kicks off with a return visit from the Eybler String Quartet,
Saturday, September 3rd, 4pm
, with a twist- this concert takes place in the new arts space at the
Cotton Factory, 270 Sherman Street North
. Comfortable seating, easy parking, and wonderful acoustics for Beethoven are just a few reasons to check out this major hub of the Hamilton arts renaissance!
​​
​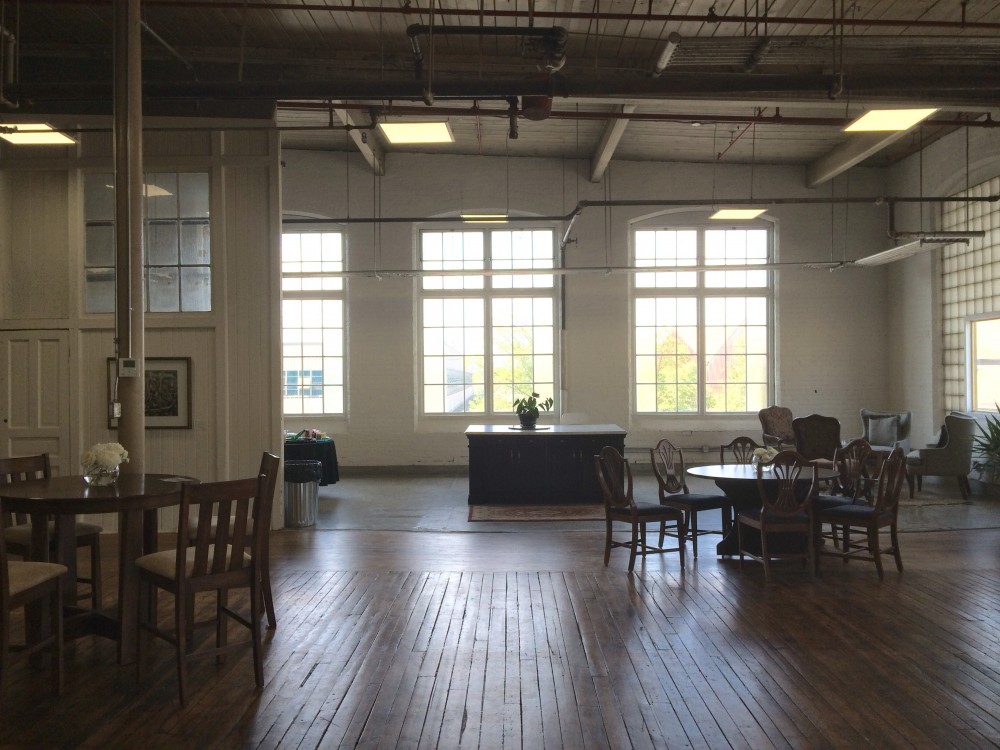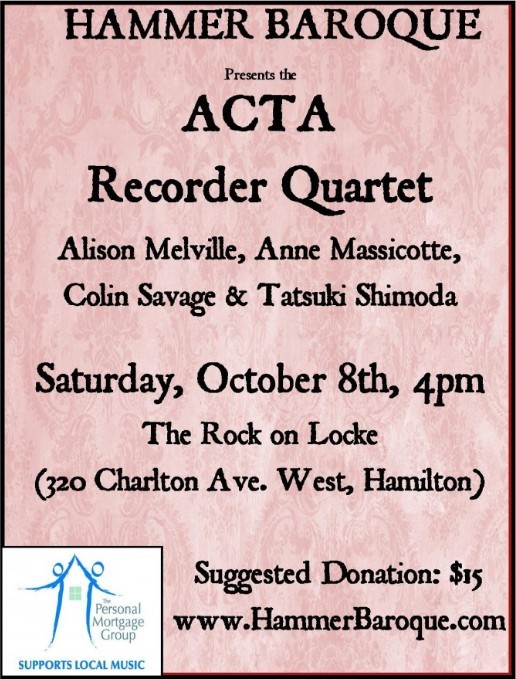 HAMMER BAROQUE Artistic Director Bud Roach spoke with Alison Melville at length recently, about her career in early music, and her life-long devotion to the recorder and historical flutes.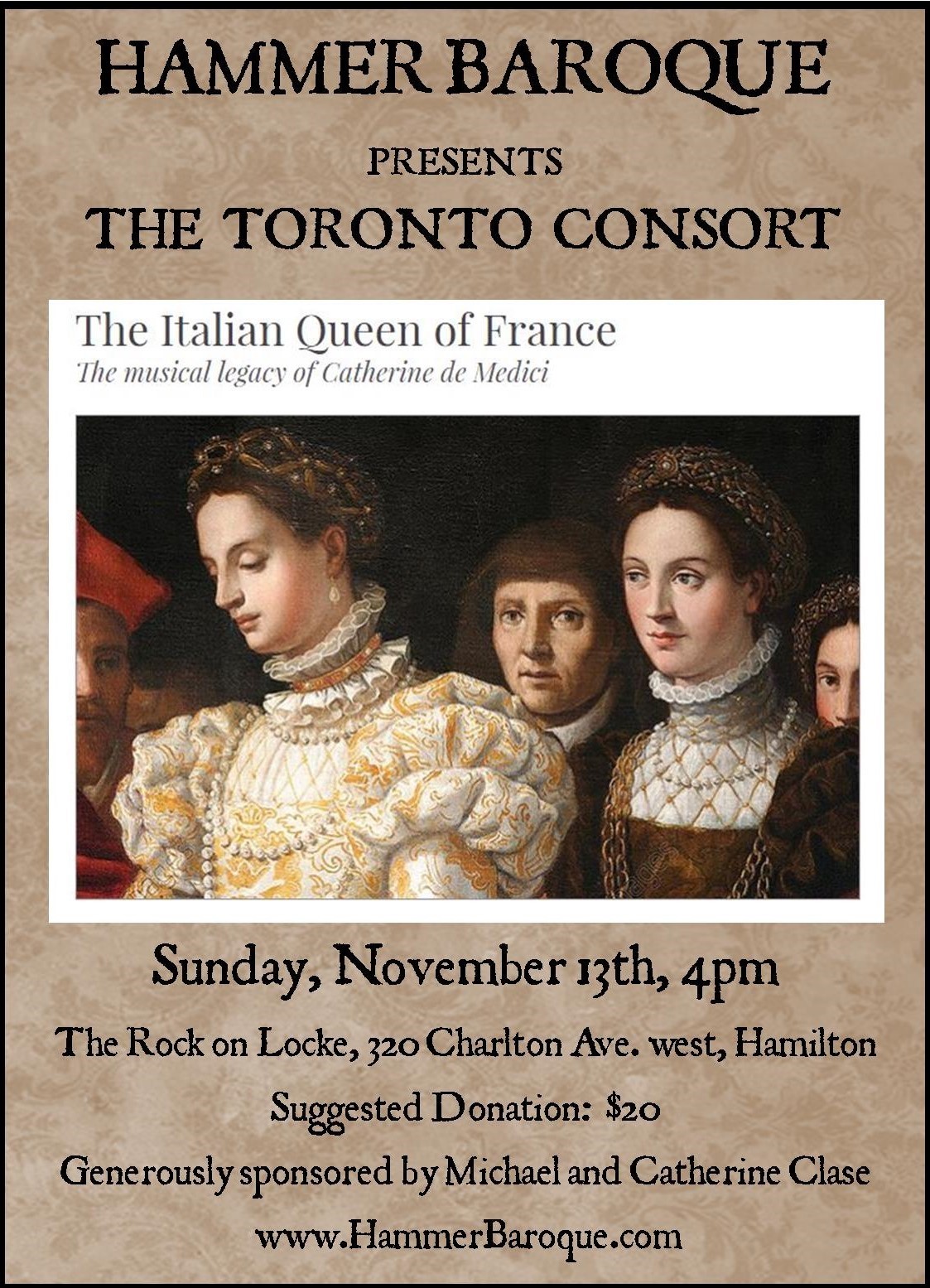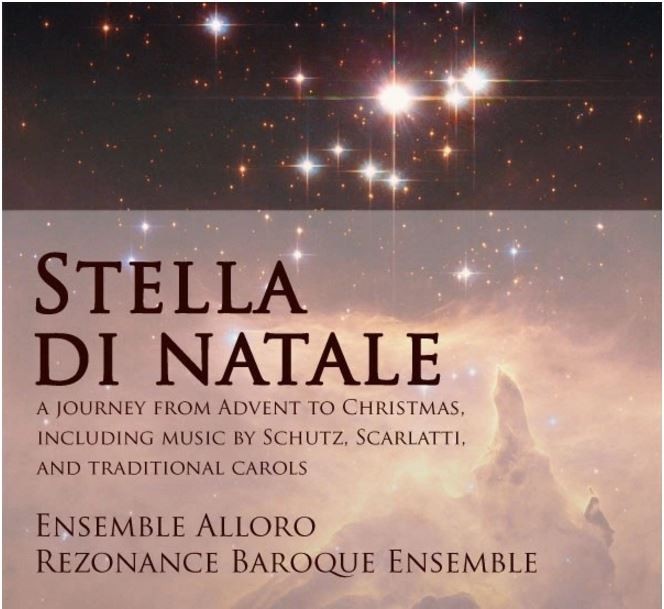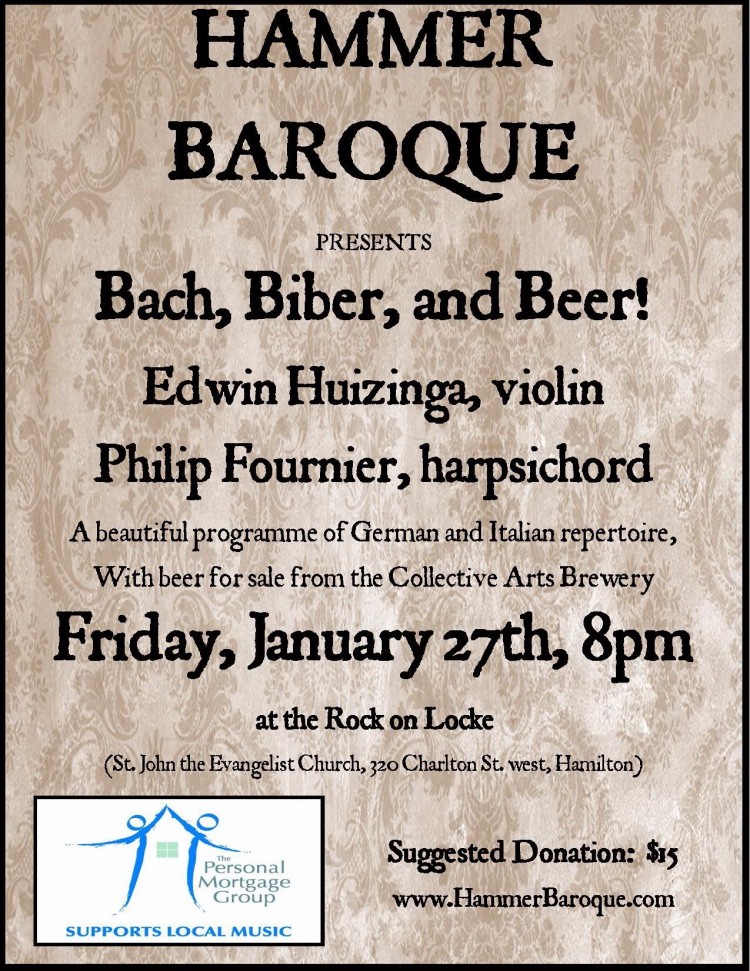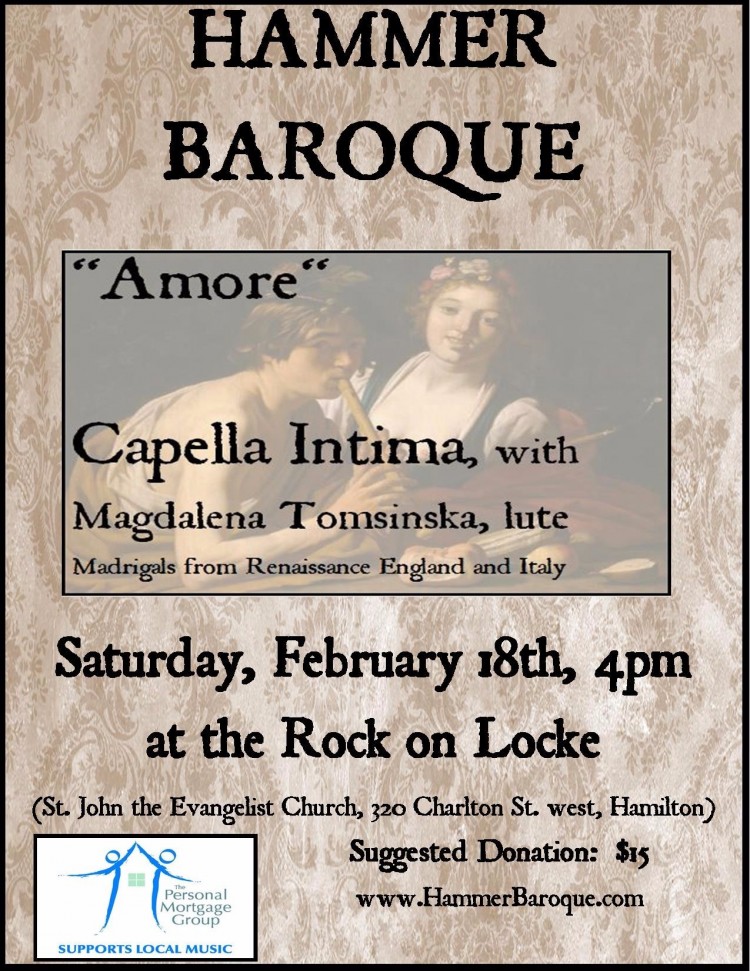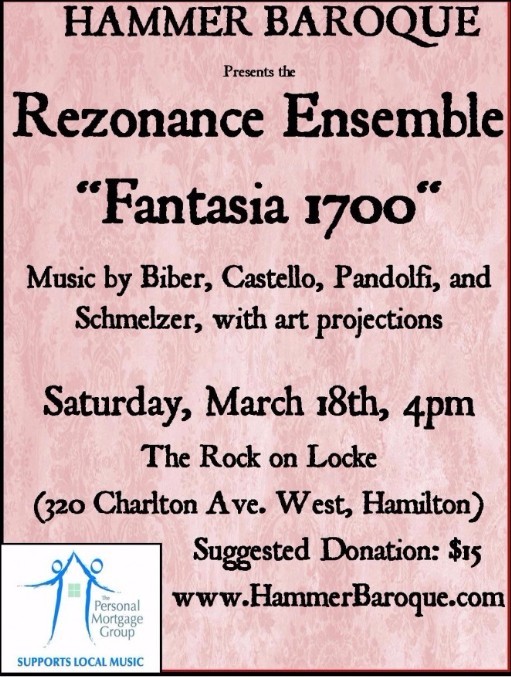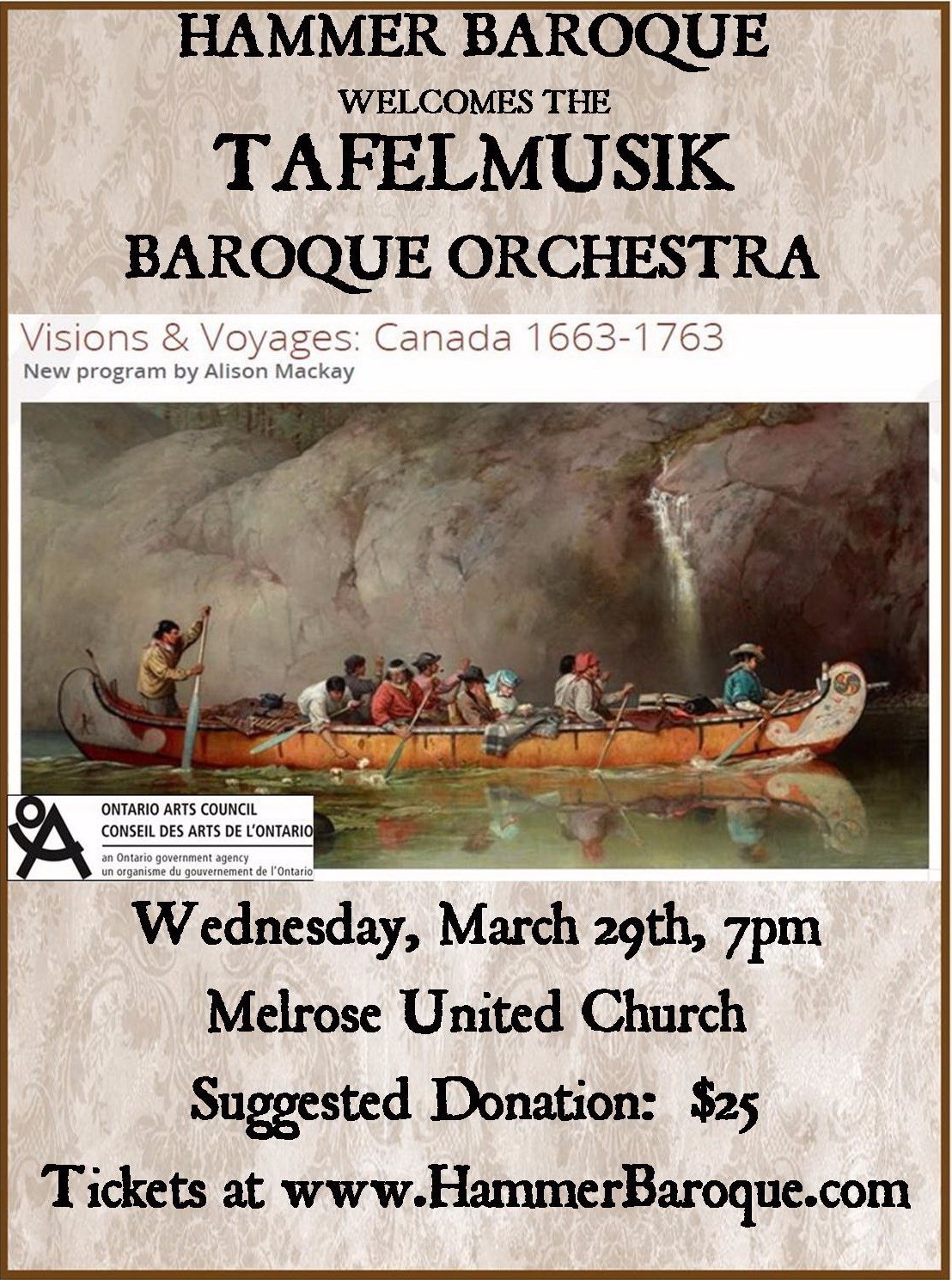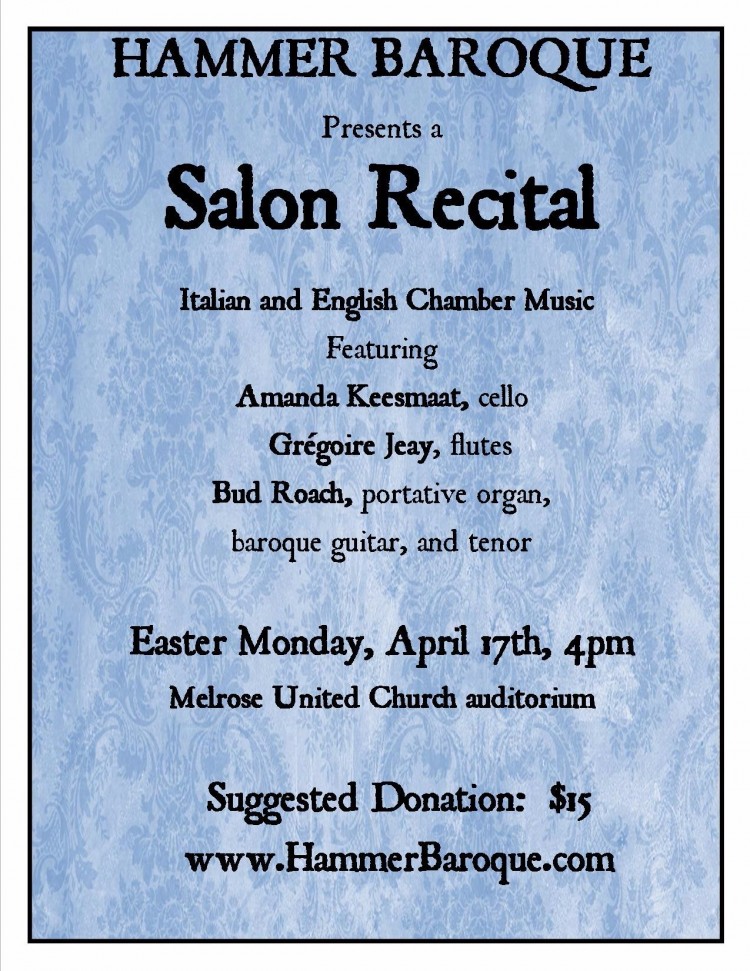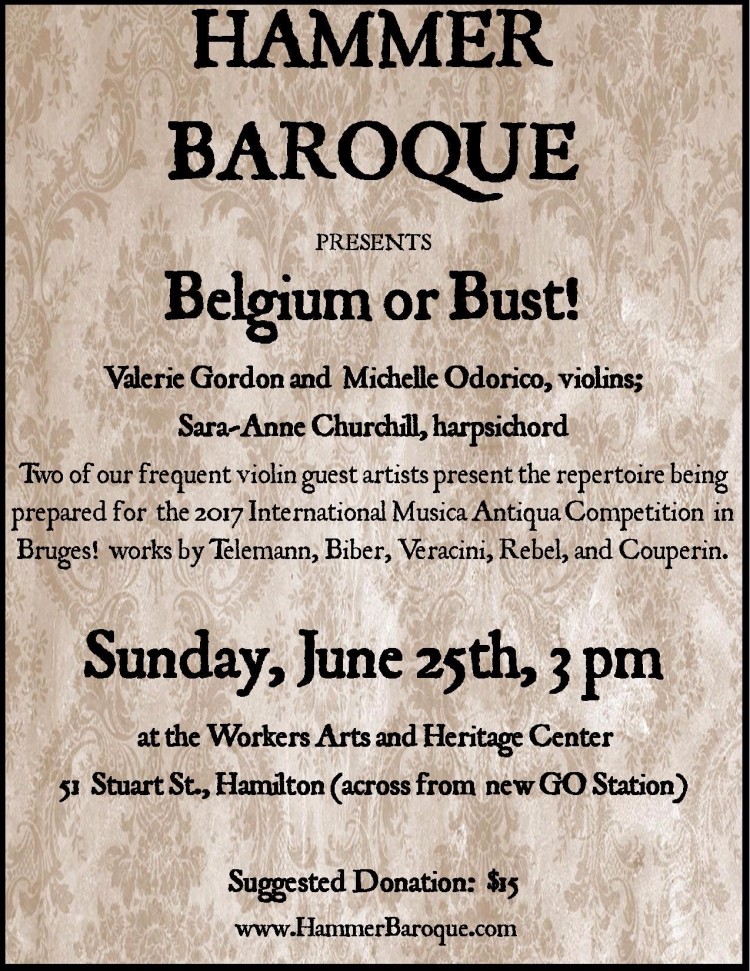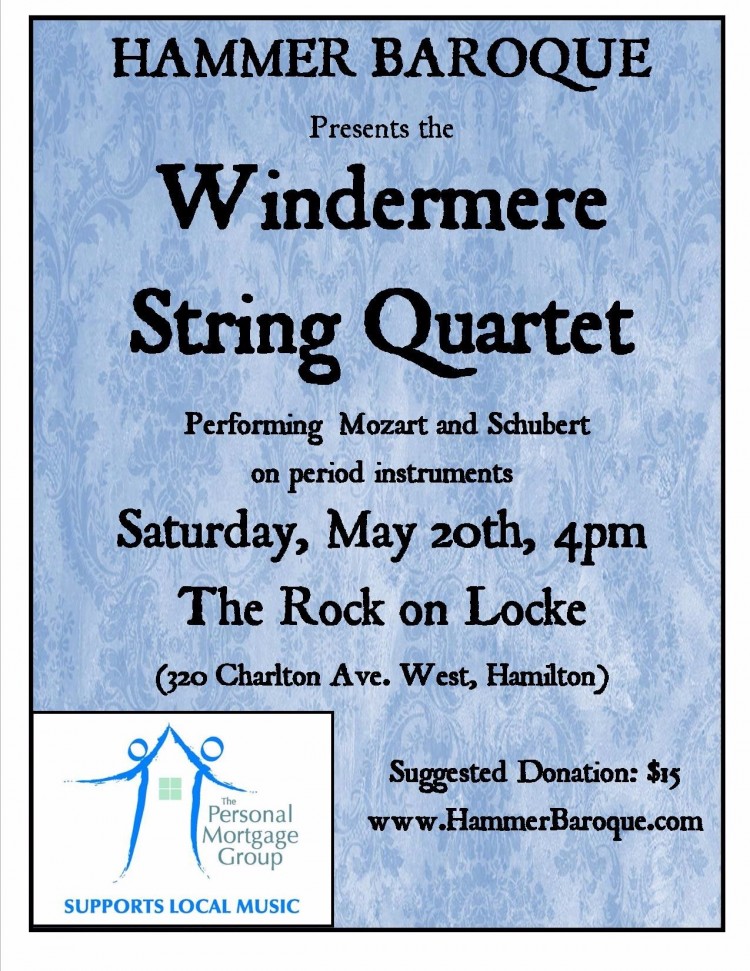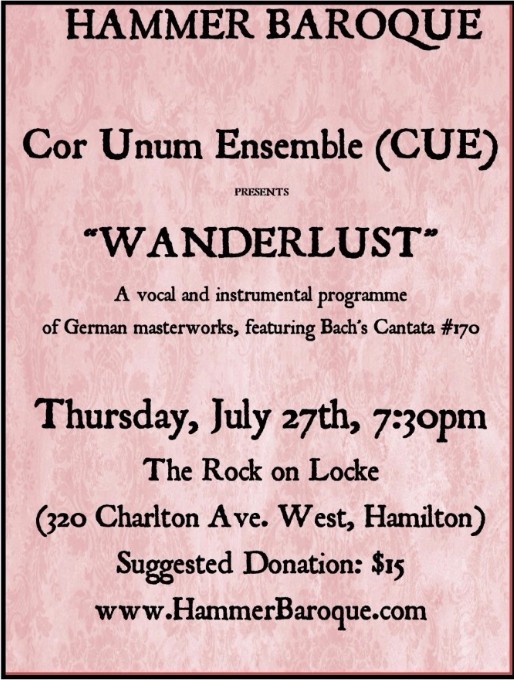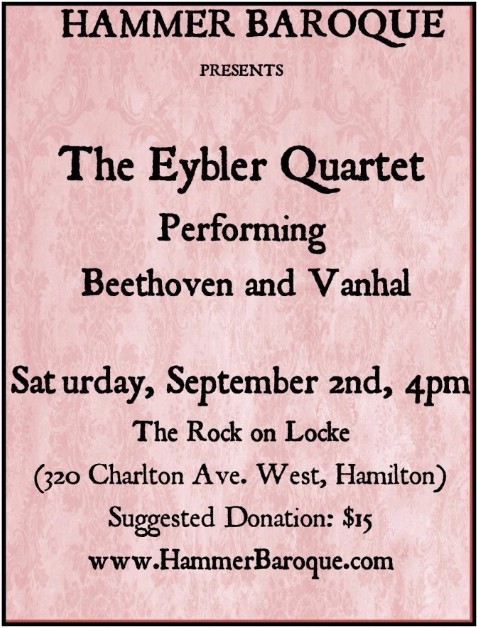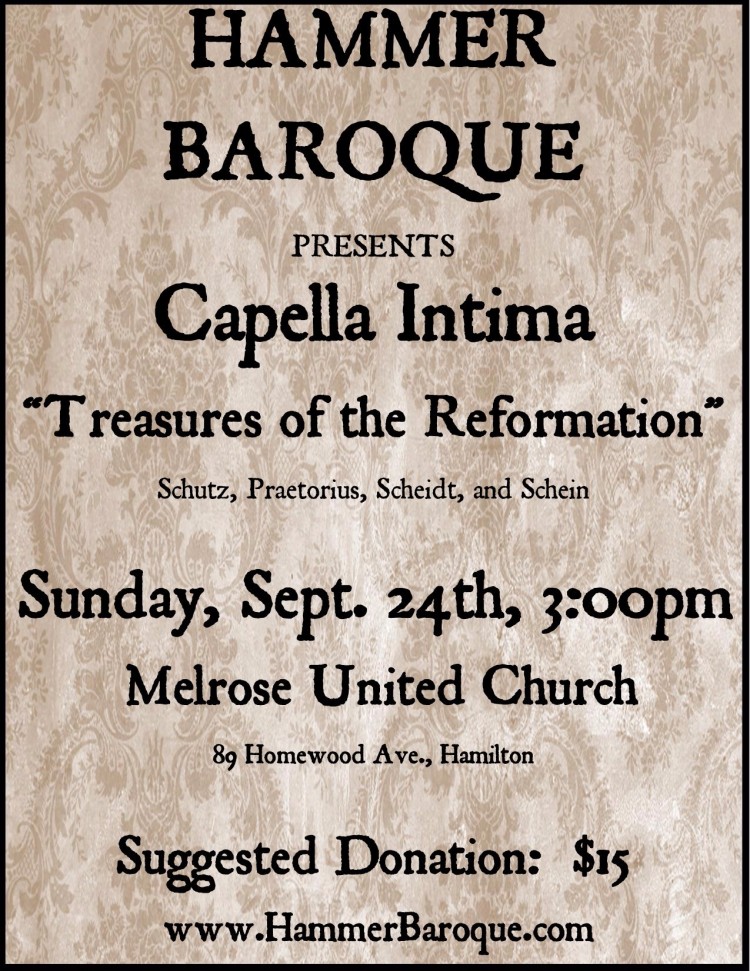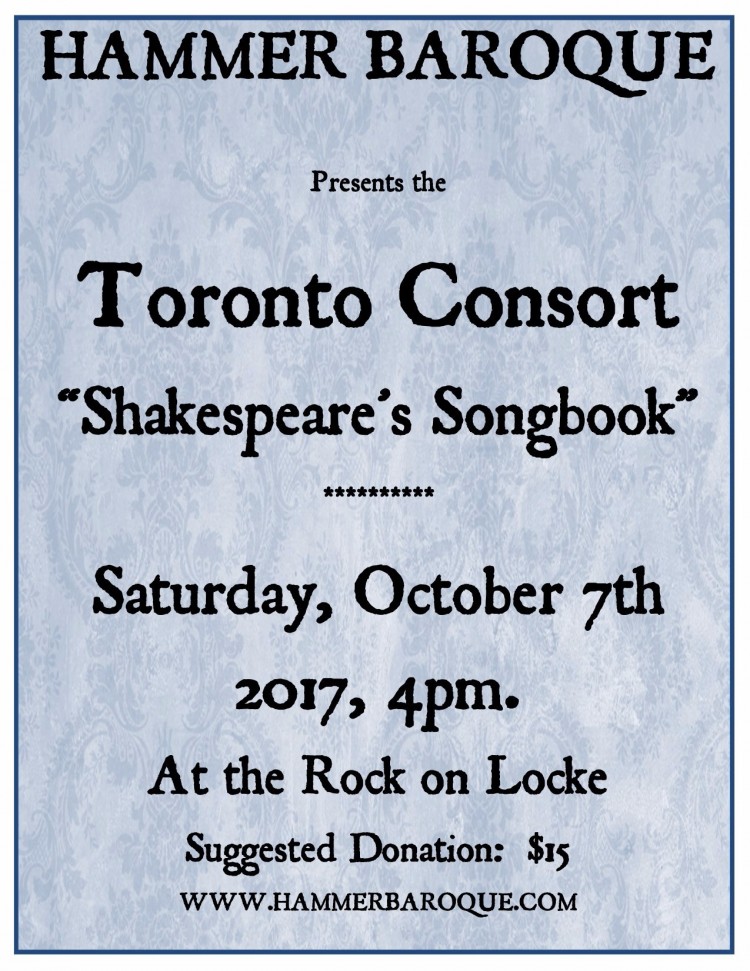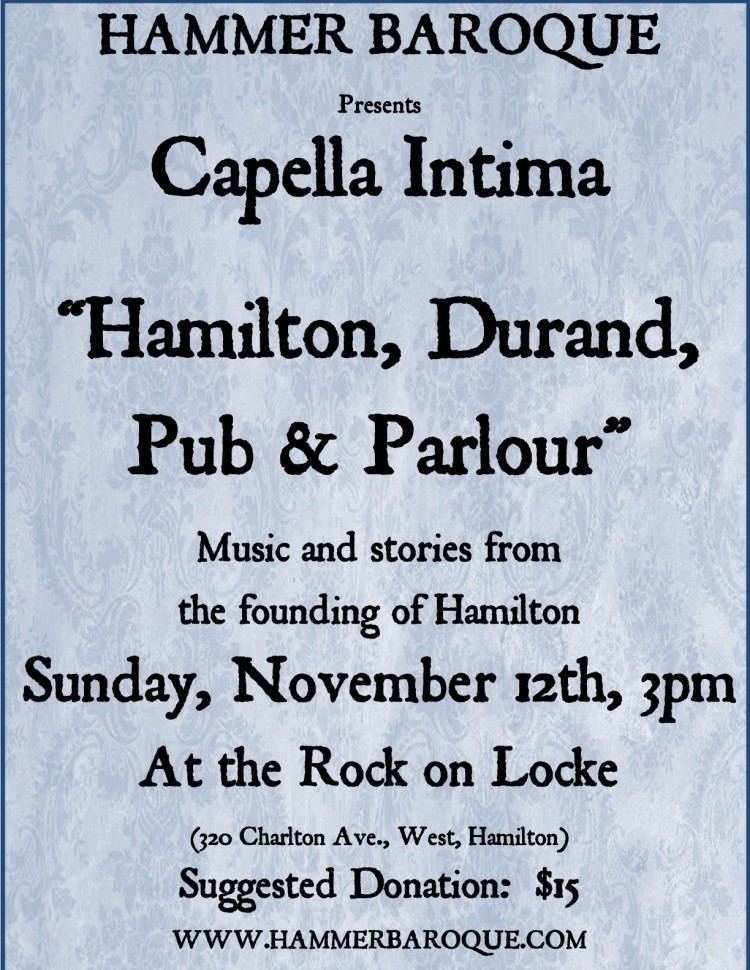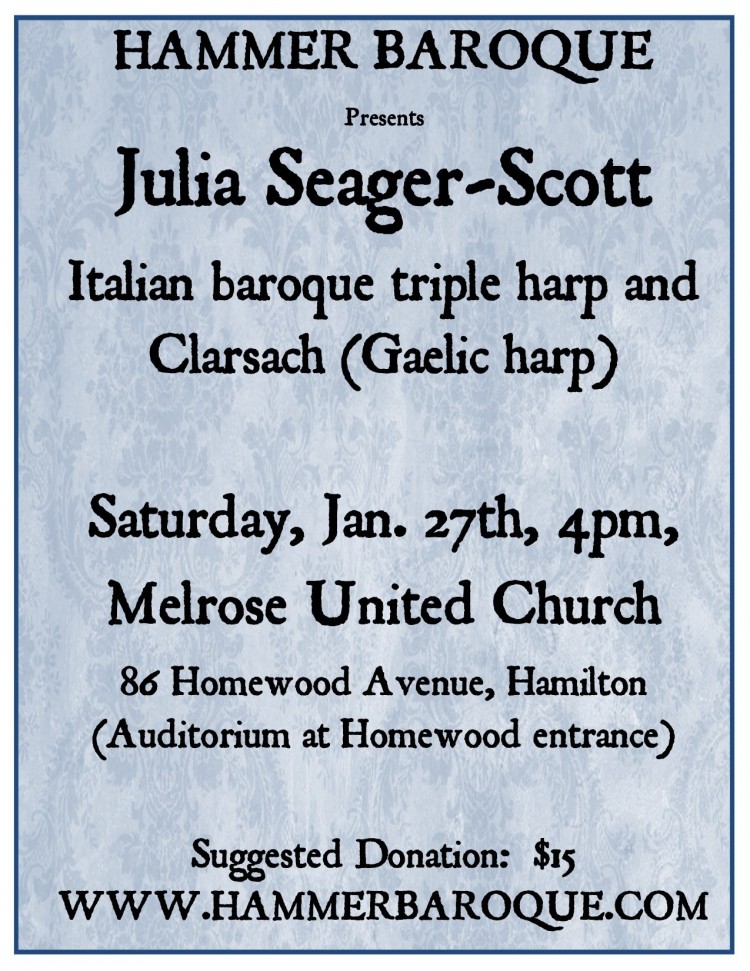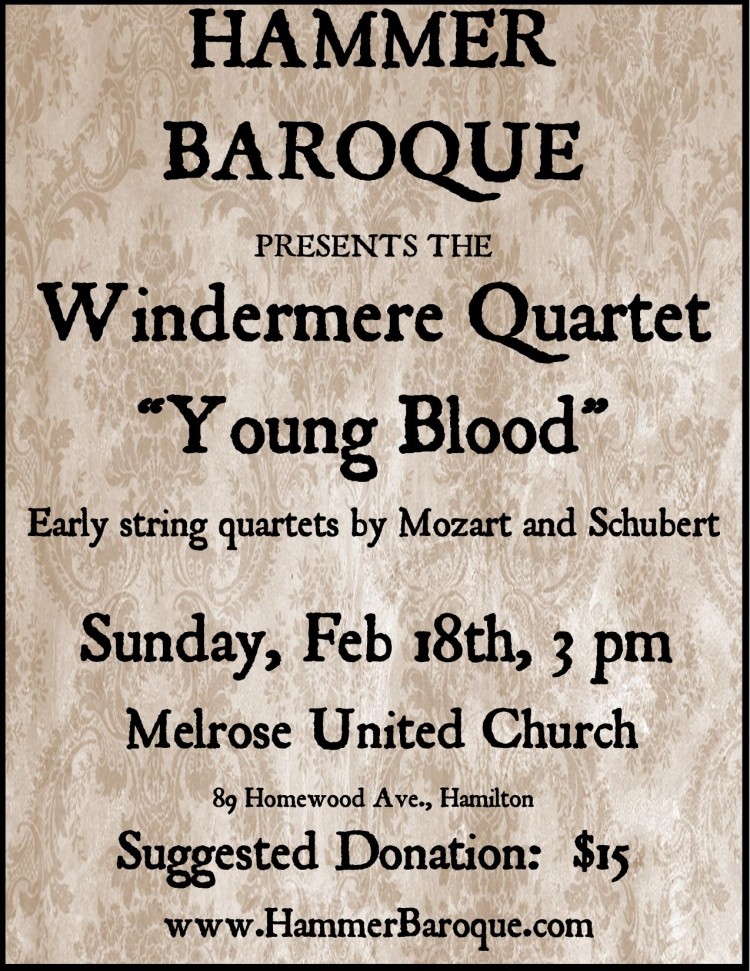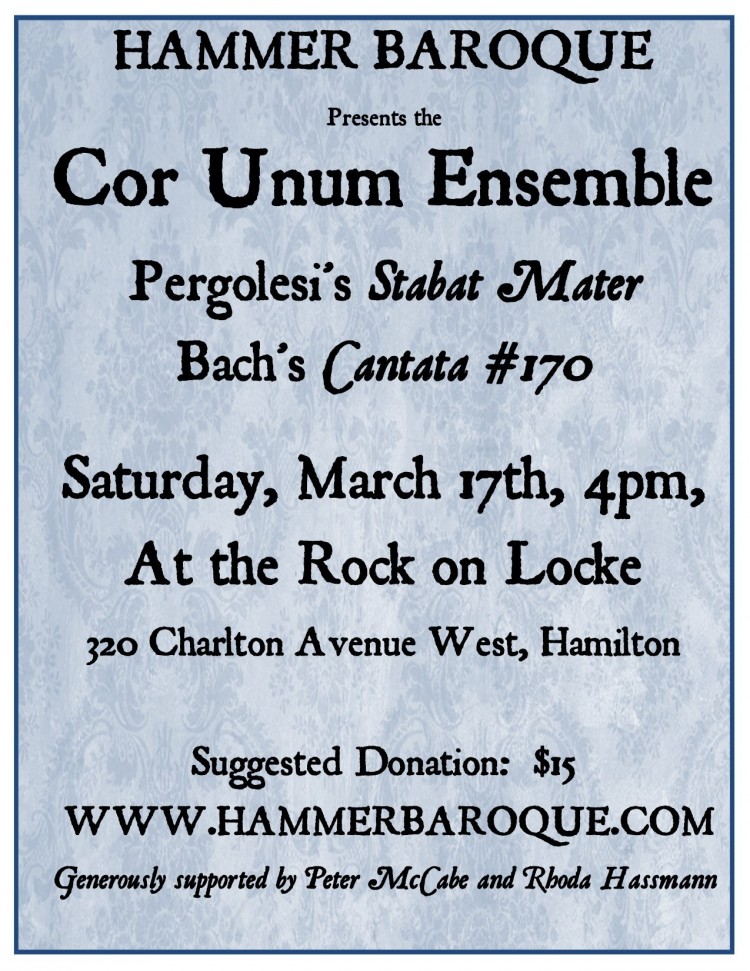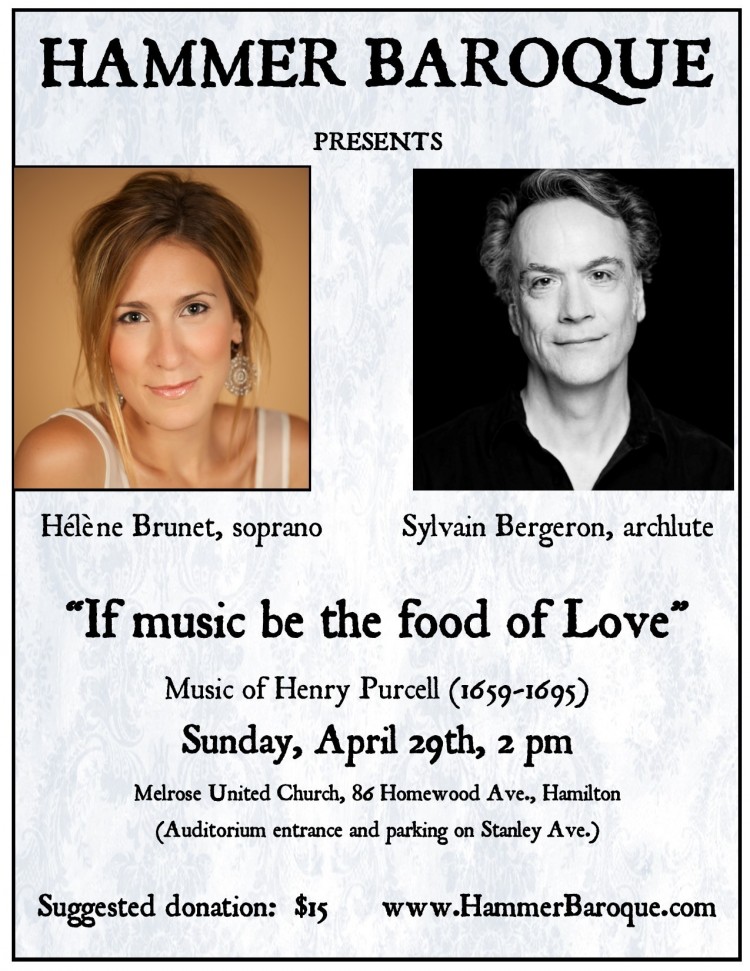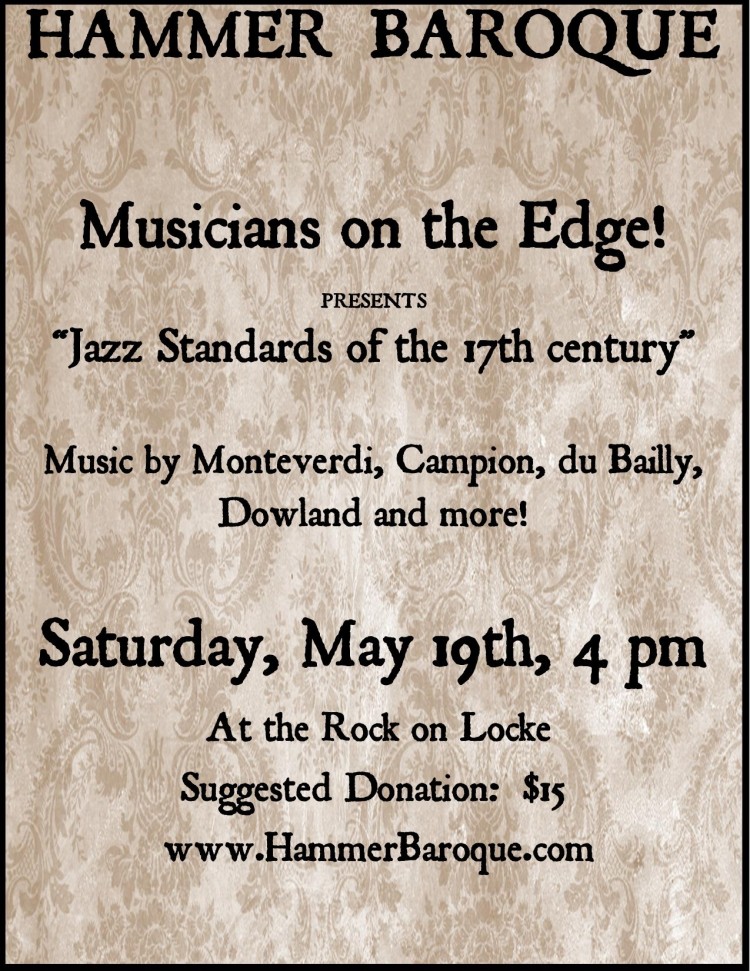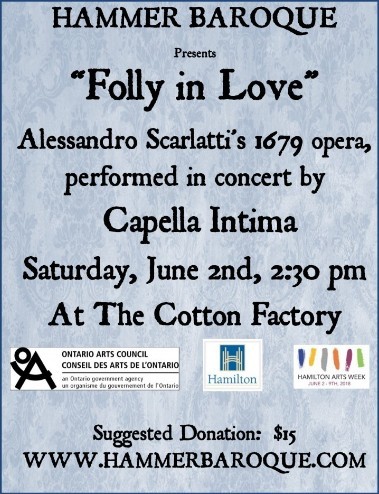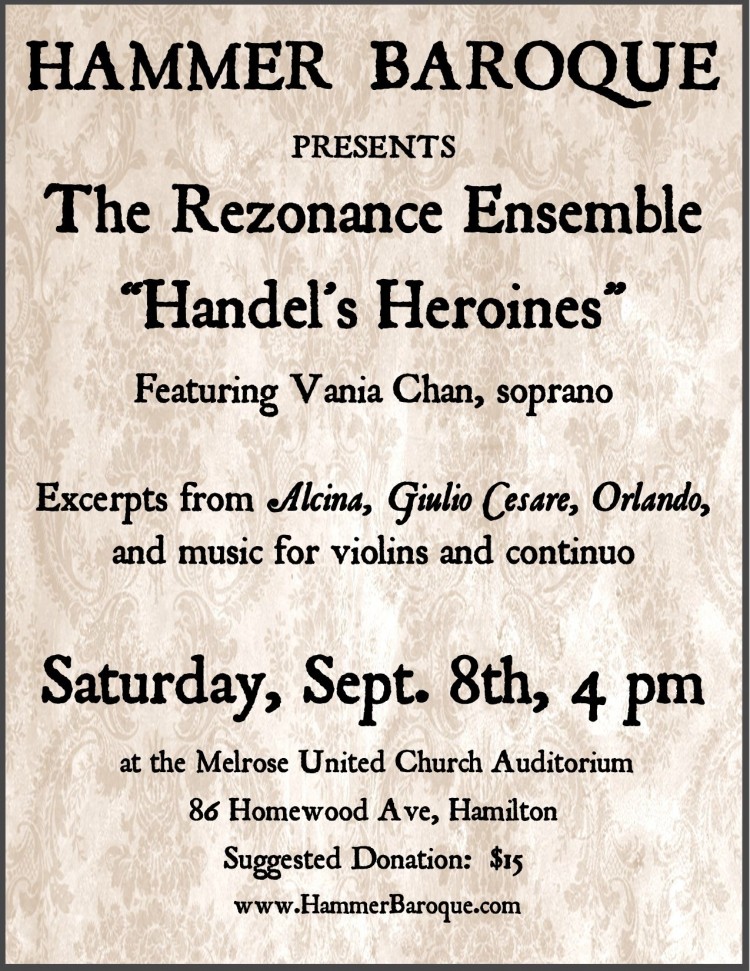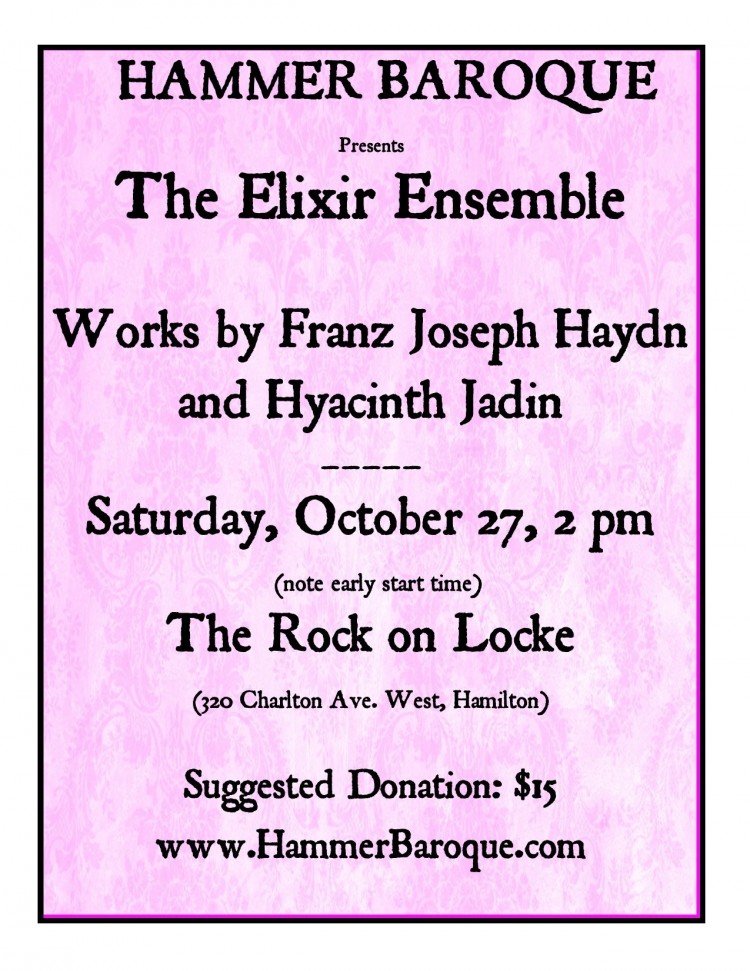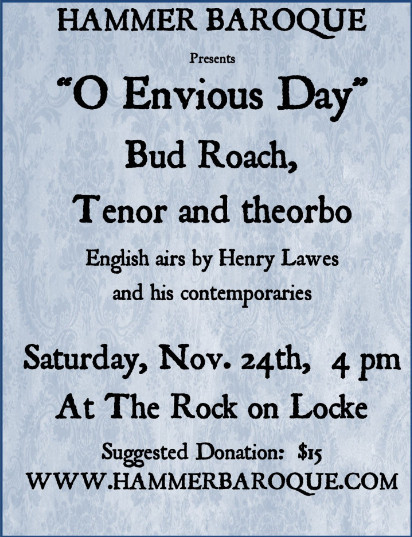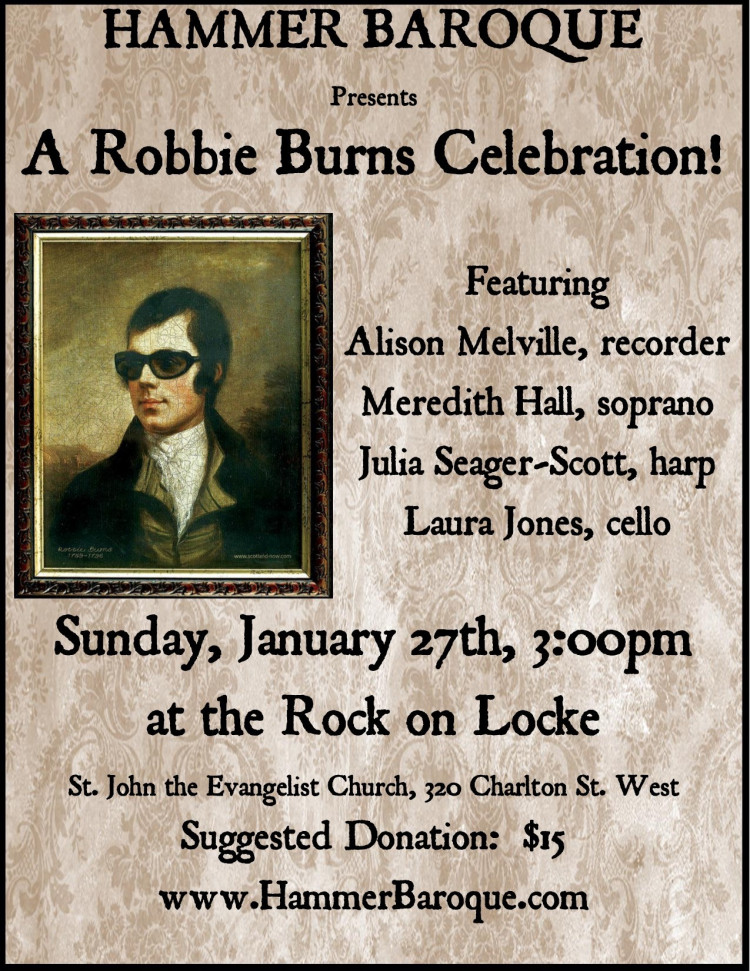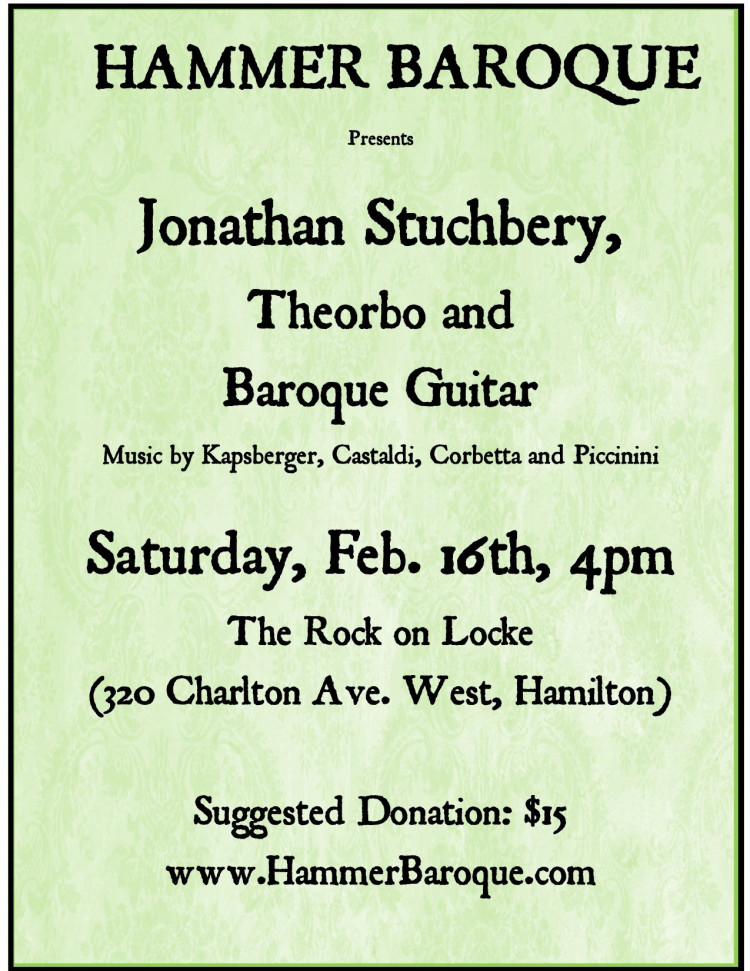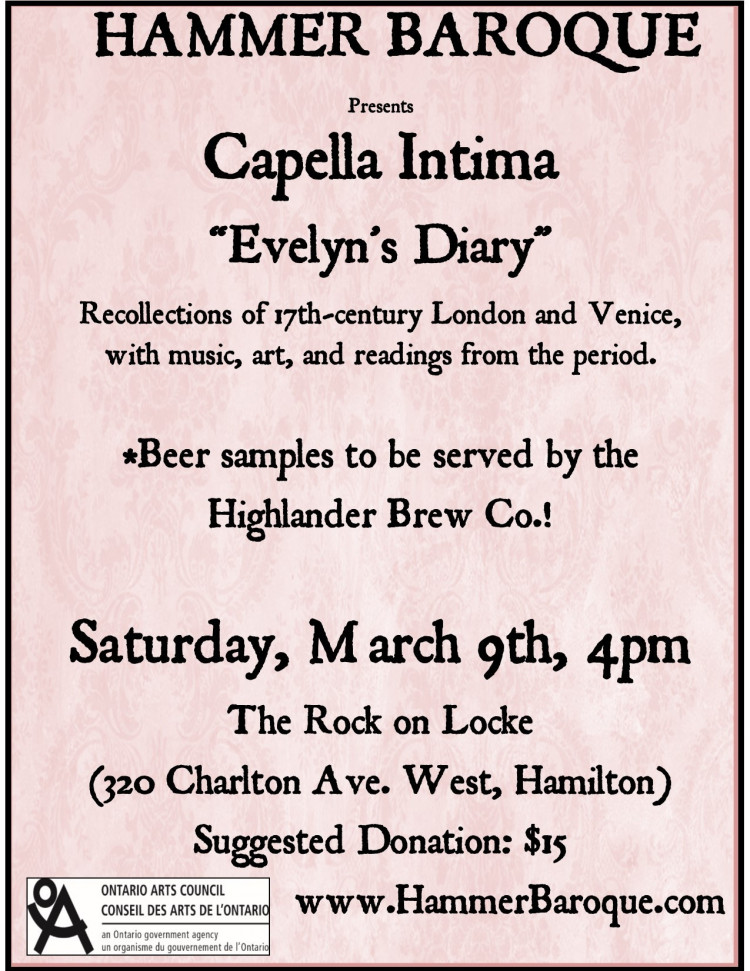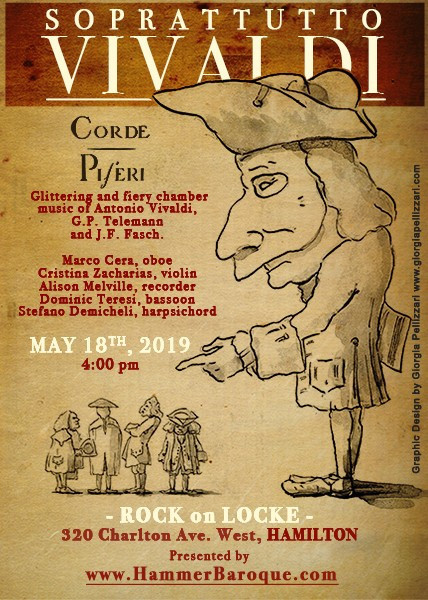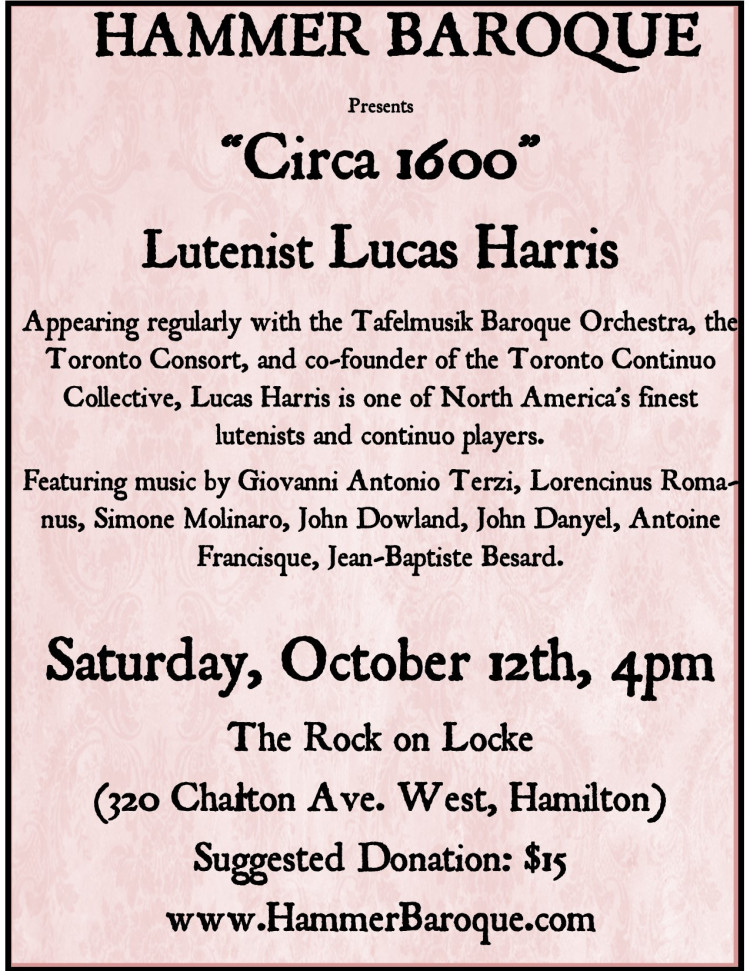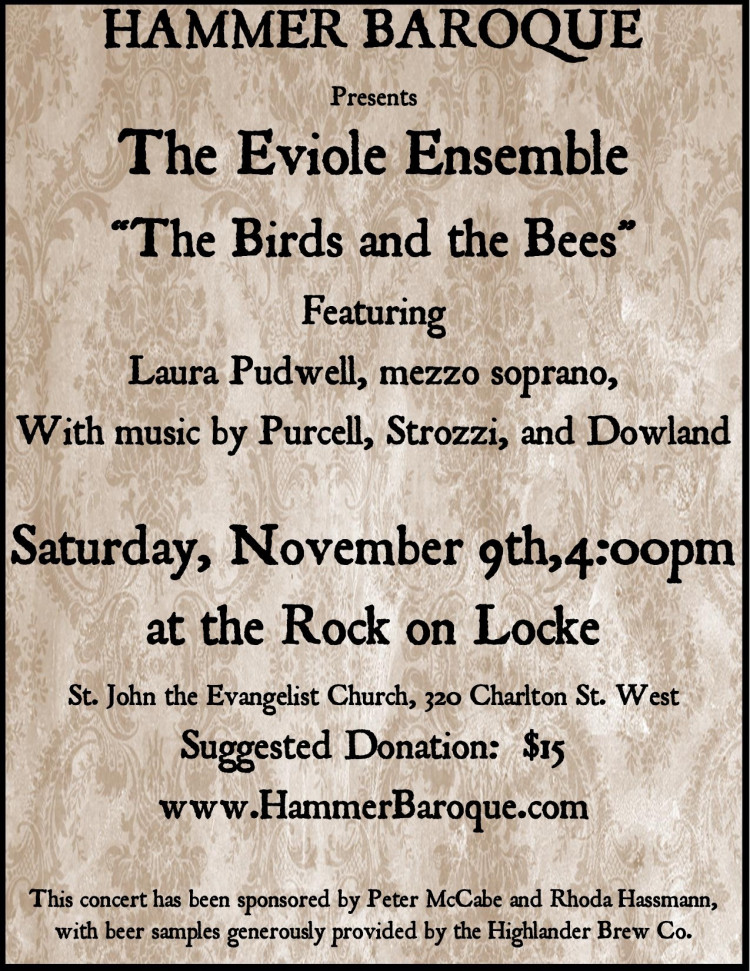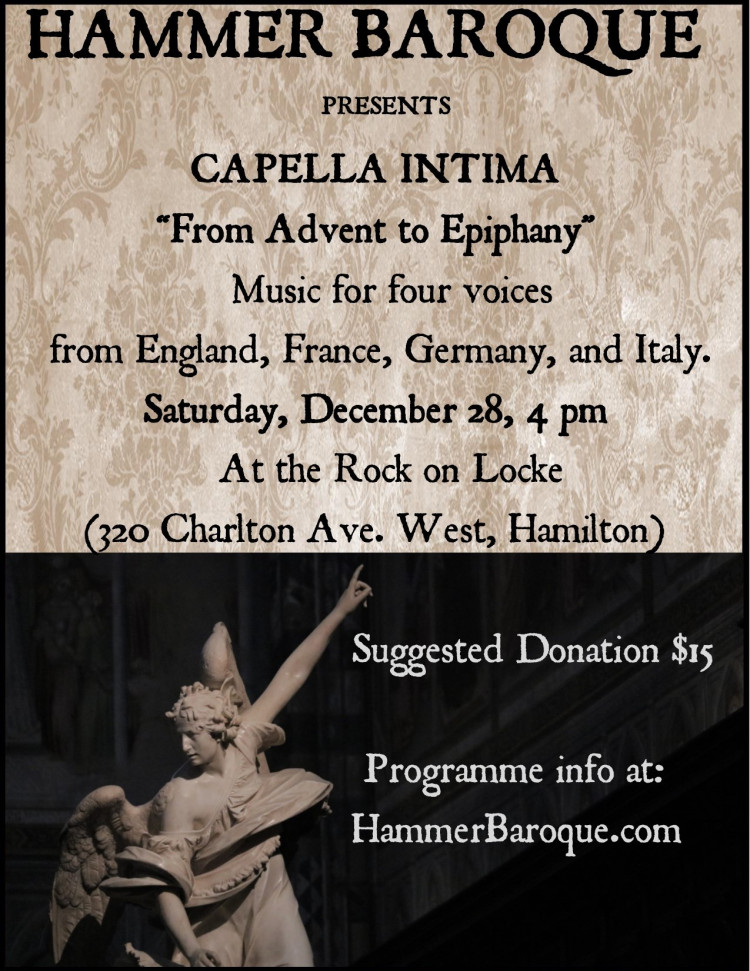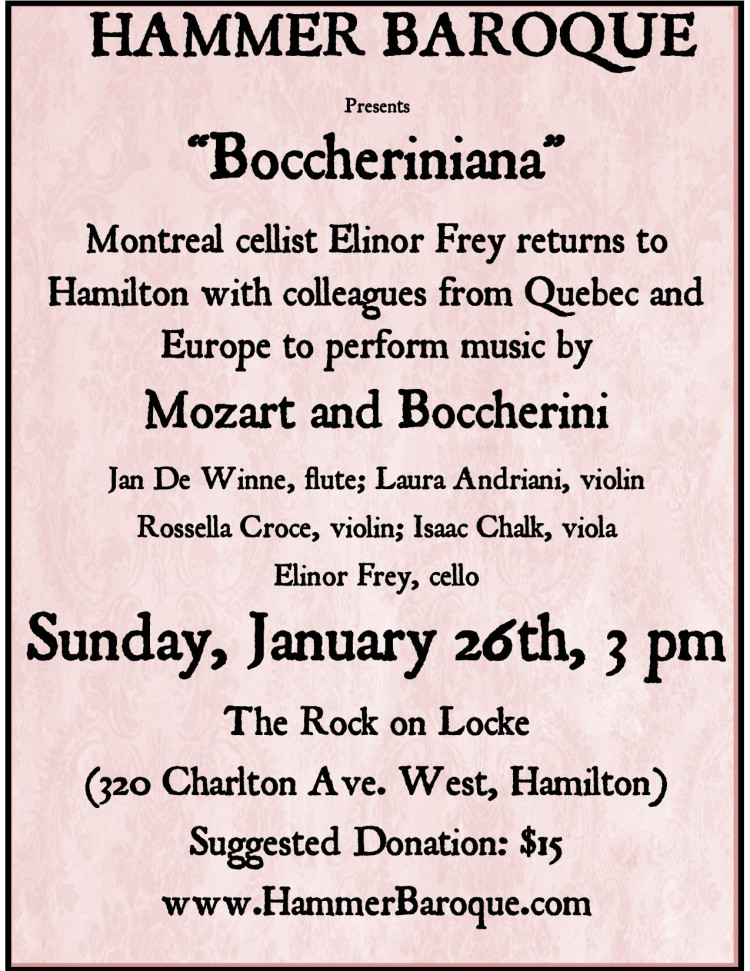 Long-time patrons of Hammer Baroque will remember the brilliant solo recital presented by Elinor Frey in our first season. We are very happy to welcome her back with friends from Quebec, Italy, and Belgium to play Mozart and Boccherini!


Please note the earlier start time of 3 pm at the Rock on Locke


on Sunday, January 26th.


Due to the enthusiastic response to Capella Intima's "From Advent to Epiphany" concert on December 28th, we have decided to make this an annual event! ​​​​Thanks to all who were able to attend and lend their voices to what will surely become a Hammer Baroque tradition.
NEXT
CONCERT:​